You are here
Home
› SFLasertag presents .comWars4
SFLasertag presents .comWars4
A high-end outdoor lasertag picnic party for the tech community, .comWars is a battle for the supremacy of Silicon Valley!  Eight teams of up to 10 players each will combat each other playing 14-minute outdoor lasertag games of domination. Games will take place in a gorgeous 12-acre old-growth redwood grove in Loma Mar, about a 45 minute drive from Palo Alto. Lasertag is a team sport that is easy to learn and loads of fun to play. No experience is necessary. Anyone can register alone or with a group.  Dotcomwars is fun afternoon lasertag picnic party for those who live and love technology.  
When:
Memorial Day, Monday, May 27th 2013, 1pm - 6:30pm
Lasertag:
You'll be playing on some of the best performing outdoor lasertag equipment in the world, provided by www.specopsliveplay.com. These Battlefieldsports lasertag guns have targeting scopes and can register hits over 1000' away with a radio based hit-confirmation telling you when you've scored a hit. We'll have a variety of pistols, carbines, and rifles to choose from.  
Radio Headsets:
Each player will be issued a two-way radio headset to talk to your teammates and to allow you to hear game sound FX so you know exactly what's going on.  
In .comWars4, everyone will experience a 10-minute training course, followed by four 14-minute games of domination throughout the afternoon. The objective is for your team to score the most time by controlling three different domination nodes spread over the field. The terrain is very large - over 12 acres of old growth redwoods. We've rented two large group campsites for this event. You're going to have your opponents shooting at you as you attempt to take their team's node away from them. You're going to hear your teammates scream for help over your radio headset. By the end of this party you'll be exhausted and exhilarated. It will be the most fun you've had in a long time! No lasertag experience necessary. .comWars4 is a lasertag picnic party for anyone who lives and loves technology.
.comWars4 takes place at Memorial Park, Wurr group campsites 1 & 2 in Loma Mar. It's about 45 minutes from downtown Palo Alto, and just over an hour from downtown San Jose and San Francisco.
Carpooling will be available from the Palo Alto Caltrain Station.    
The Party:
Each team will have about 30-45 minute rest breaks between games. Catered picnic snacks and drinks will be provided. A sample menu will be posted shortly. There'll be music. Players are welcome to BYOB, beer and wine only as per park regulations, and must keep it under their control. Players are encouraged to bring ground blankets, chairs, and hammocks since the picnic table space at our site is limited. There are showers available at our campsite.  
Advanced Registration is Required.  
Players may register individually or with a team.    
$85 per person includes all lasertag equipment, two-way radio headsets, permits, food, drinks and music.
$75 per player when registering a team of 10 at the same time
$15 per spectator, includes picnic snacks and drinks but no lasertag games
$6 per vehicle entering the park, which will be waived for anyone carpooling players from the Palo Alto Caltrain station
Restrictions:
Dogs are not allowed in the park

Smoking is not allowed in the park

Hard liquor is not allowed, beer and wine are ok with a designated driver

All participants will need to sign a liability waiver and photo / video release form*

No

camouflage, for fairness of the other players and for the courtesy of other park guests

Anyone bringing or consuming alcohol must have a designated driver
* We respect people's right to privacy.  Players who do not want their photos or video taken of them will be put on a media-free team. 
Registration: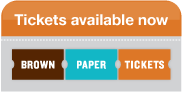 Posters and flyers, help spread the word!
Share this event: