You are here
Home
› SFLasertag presents .comWars5
SFLasertag presents .comWars5
An Intense Outdoor Lasertag Party:
For the fifth year SFLasertag will host a battle for supremacy of Silicon Valley!  .comwars5 is an intense outdoor lasertag party played with high-performing lasertag guns, two-way radio headsets, and a customized gaming computer .  Six teams of up to eight players each will combat each other playing 10-minute lasertag games of domination, played in a wooded garden park in Sunnyvale.  This area has lots of trees and thick bushes, and we'll be setting up inflatable obstacles to make this a fun tactical battlefield.  
Who: 
Dotcomwars is a fun lasertag party for those who LIVE and LOVE technology!  
Our games are team-based.  No experience other than good teamwork is necessary.  Register your company team of 8 and battle other companies, or you can register individually.   Outdoor lasertag is a team sport that is easy to learn and insanely fun to play.  This is mostly an adult party.  Players under 16 are allowed, but each require a registered adult to provide cover fire.  
When:
Monday Labor Day Sept 1st, 2014
Outdoor lasertag guns: 
You'll be playing on some of the best performing outdoor lasertag equipment in the world, provided by www.specopsliveplay.com. These Battlefieldsports lasertag guns have targeting scopes and can register hits over 500' away with a radio based hit-confirmation telling you when you've scored a hit. We'll have a variety of pistols, carbines, and rifles to choose from.  
Radio Headsets for each player:
Each player will be issued a two-way radio headset so you can hear your teammates scream for you during the game!  There are professional grade radios operated through a local repeater, so you'll hear game sound effects as well.  
Sophisticated gaming computer:
Team scores are shown in real time at each team's base, and on scoreboards.  Game sound effects are played over speakers and over your radio headsets.  We bring all the spectacle of a video game, but you're not sitting in a chair staring at a computer screen.  
In .comwars 5, everyone will be assigned to a team.  After experiencing a 20-minute training course, each team will play four to five 10-minute games of domination throughout the afternoon.  There will be up to six teams taking turns competing against each other.  
The objective is for your team to score the most time by controlling three different domination nodes spread over the field. The battlefield is 420' long by 220' wide, and is a combination of woods, open fields with inflatable obstacles, and a garden.  There will be a good combination of woods and open spaces to run around.  There will be both sniping and close quarters combat on this field.  
By the end of this party you'll be exhausted and exhilarated. It will be the most fun you've had in a long time!  
.comwars5 takes place in Sunnyvale right along the bay shoreline, near the Twin Creeks sports complex.  There is plenty of parking in the park right next to the gaming area.   This park is right off the bay trail, easily accessible by bicycle.  A VTA light rail station is a short walk away.    
A fun lasertag party:
SHARE this event!  Since lasertag parties are more fun with more people, help us spread the word by sharing this event.  Invite your friends, and conscript your coworkers!
Facebook: 
https://www.facebook.com/events/837407712945714/?ref=22
G+: 
http://goo.gl/YbSWFx
Join us:
Advance Registration is Required.  Teams of 8 may register together, or players may register individually.
Registrations includes lasertag equipment, two-way radio headsets, snacks, drinks, and music.
There are two sessions in the afternoon.  Price is per session.  Each session will last up to four hours, with at least 40 minutes of exhilarating gameplay.  
EARLY BIRD SPECIAL; REGISTER BY AUGUST 25 AND SAVE $10
$65 per player when registering a team of 7 at the same time  $55 per player for a team of 8
$75 per individual  $65 per individual. 
$10 per spectator.  Enjoy the party food and drinks without the lasertag
$6 per vehicle entering the park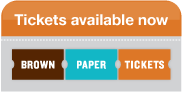 Restrictions:
Dogs, smoking, and alcohol are not allowed in this park
All participants will need to sign a liability waiver and photo / video release form*
No camouflage, for fairness of the other players and for the courtesy of other park guests
* We respect people's right to privacy.  Players who do not want their photos or video taken of them will be put on a media-free team.